Games Workshop has published the LEVIATHAN TOURNAMENT COMPANION, a handy guide to 10e tournament play.
This document includes suggested tournament terrain layouts that are balanced and fair, based on standard bases sizes.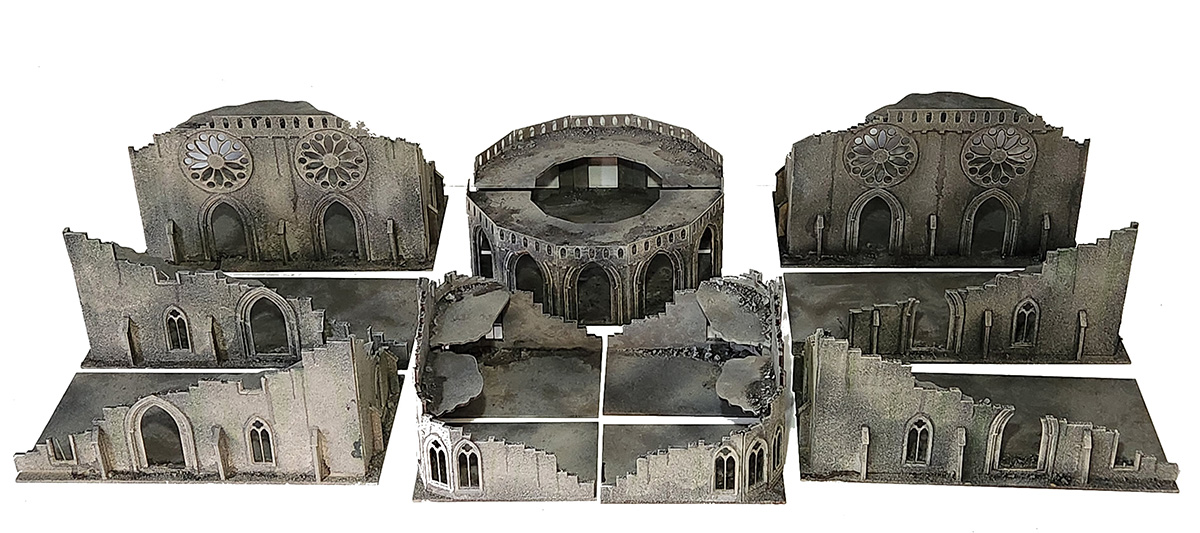 We have produced a set of scenery that allows you to set up any of the suggested layouts, and includes 12 sets of ruins on these base sizes:
6 ruins on 12″ x 6″ bases
2 ruins on 10″ x 5″ bases
4 ruins on 6″ x 3″ bases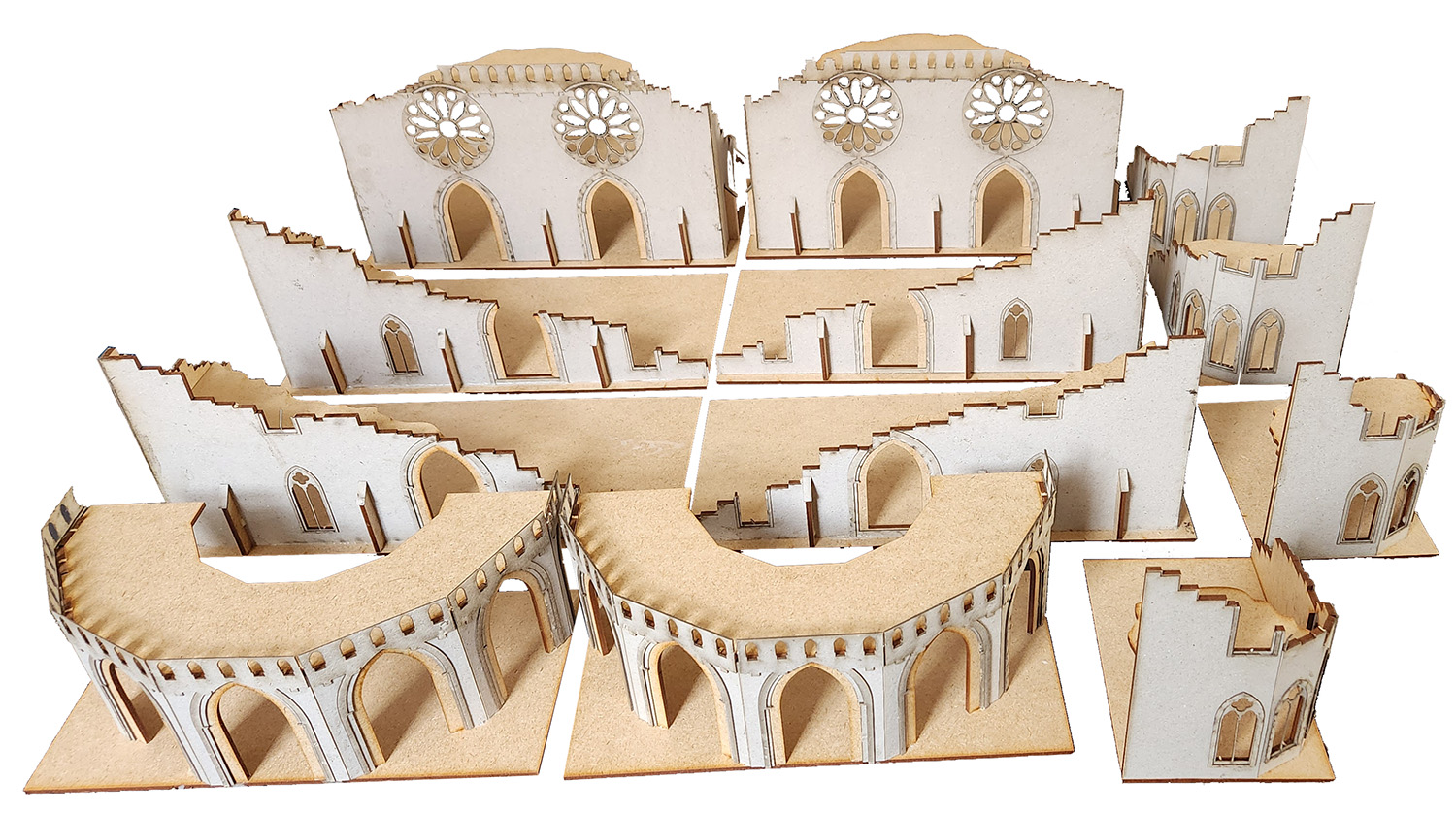 The set is made of 3mm MDF and layers of 1mm grey cardstock, and comes unassembled and unpainted.
If you are lazy or pressed for time, and want to throw some money at the problem, we have options to build it, and build it and paint it.
If you don't want to play using a tournament, these pieces have been designed to be used together to create a number of different larger ruins.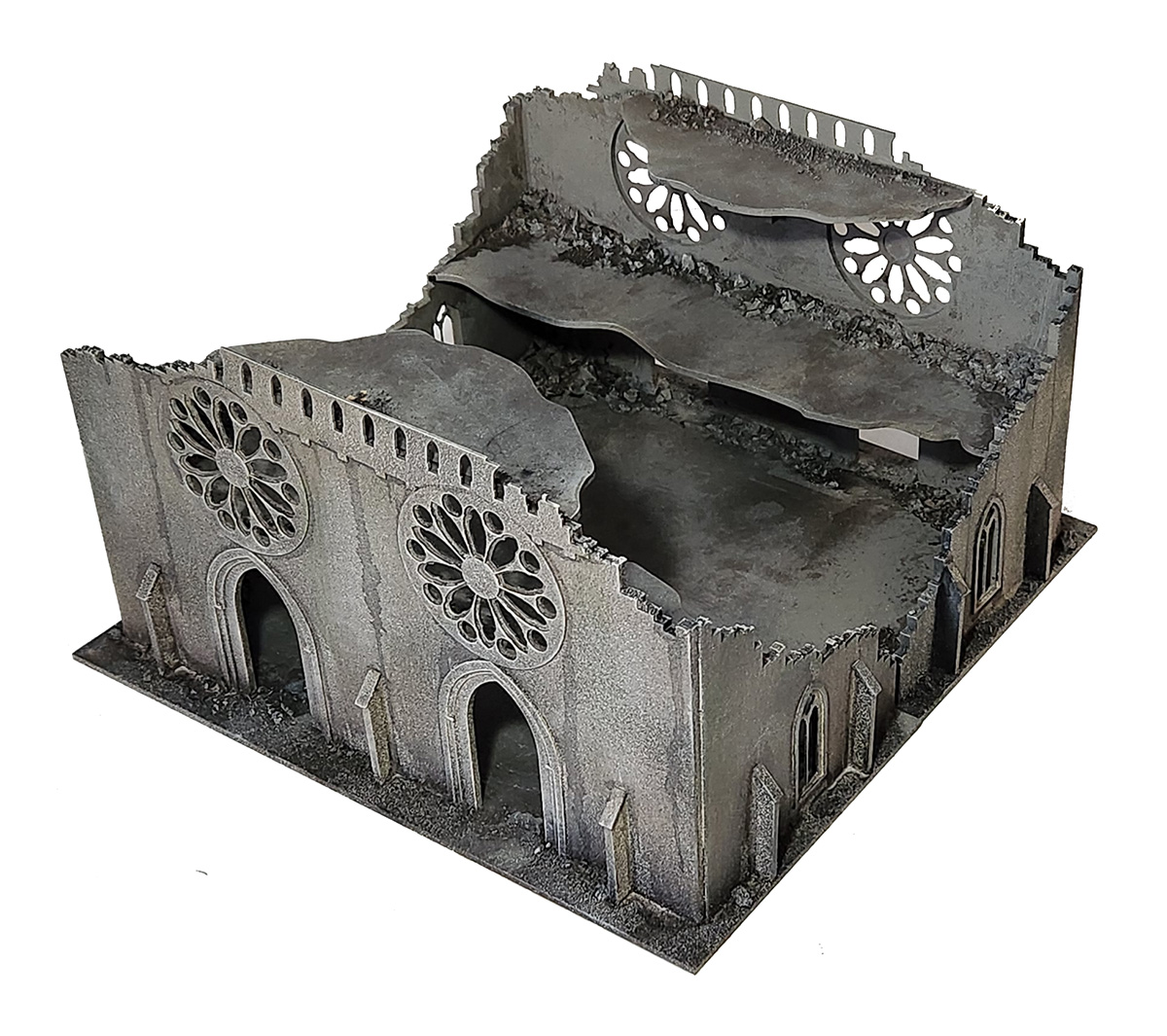 The end pieces make a great church.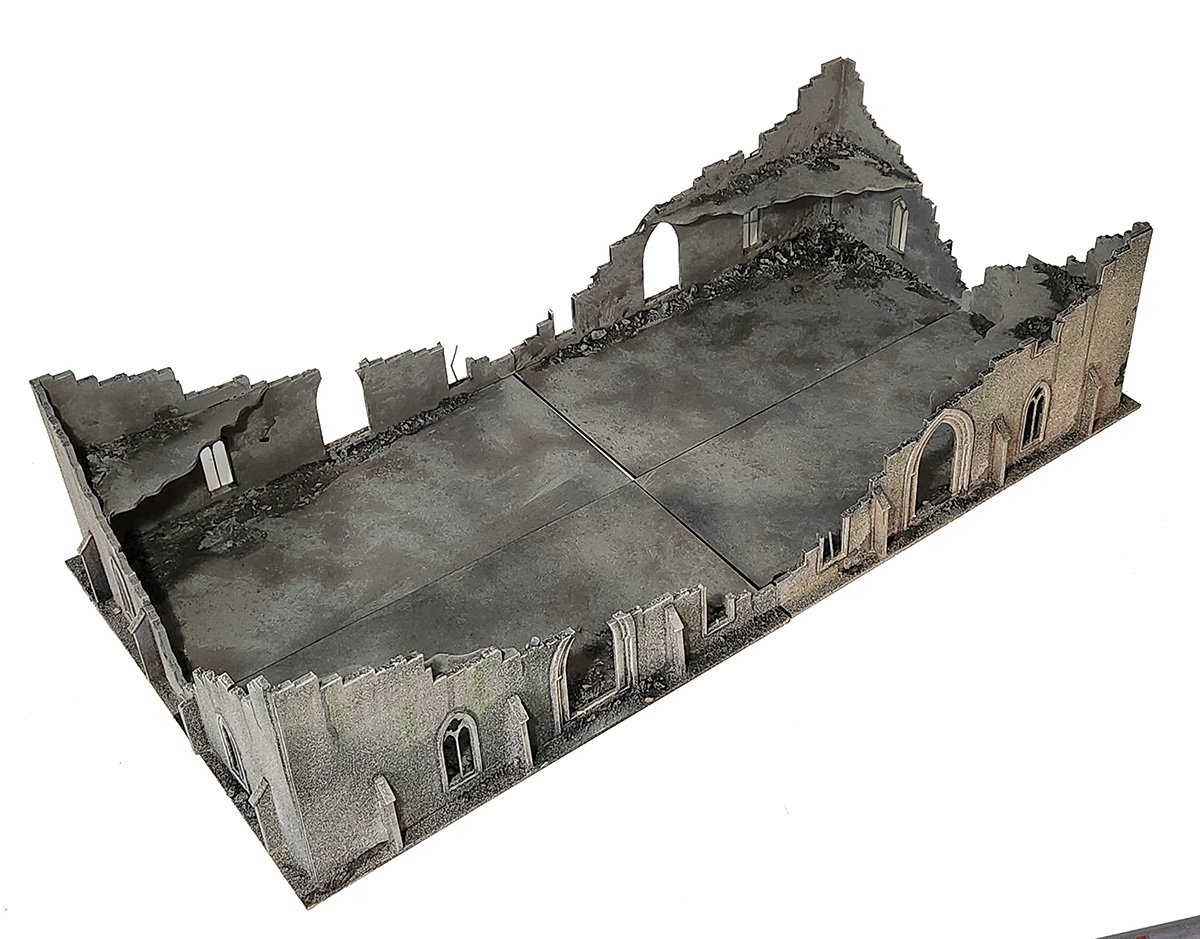 The L-shaped ruins will make a large area to fight over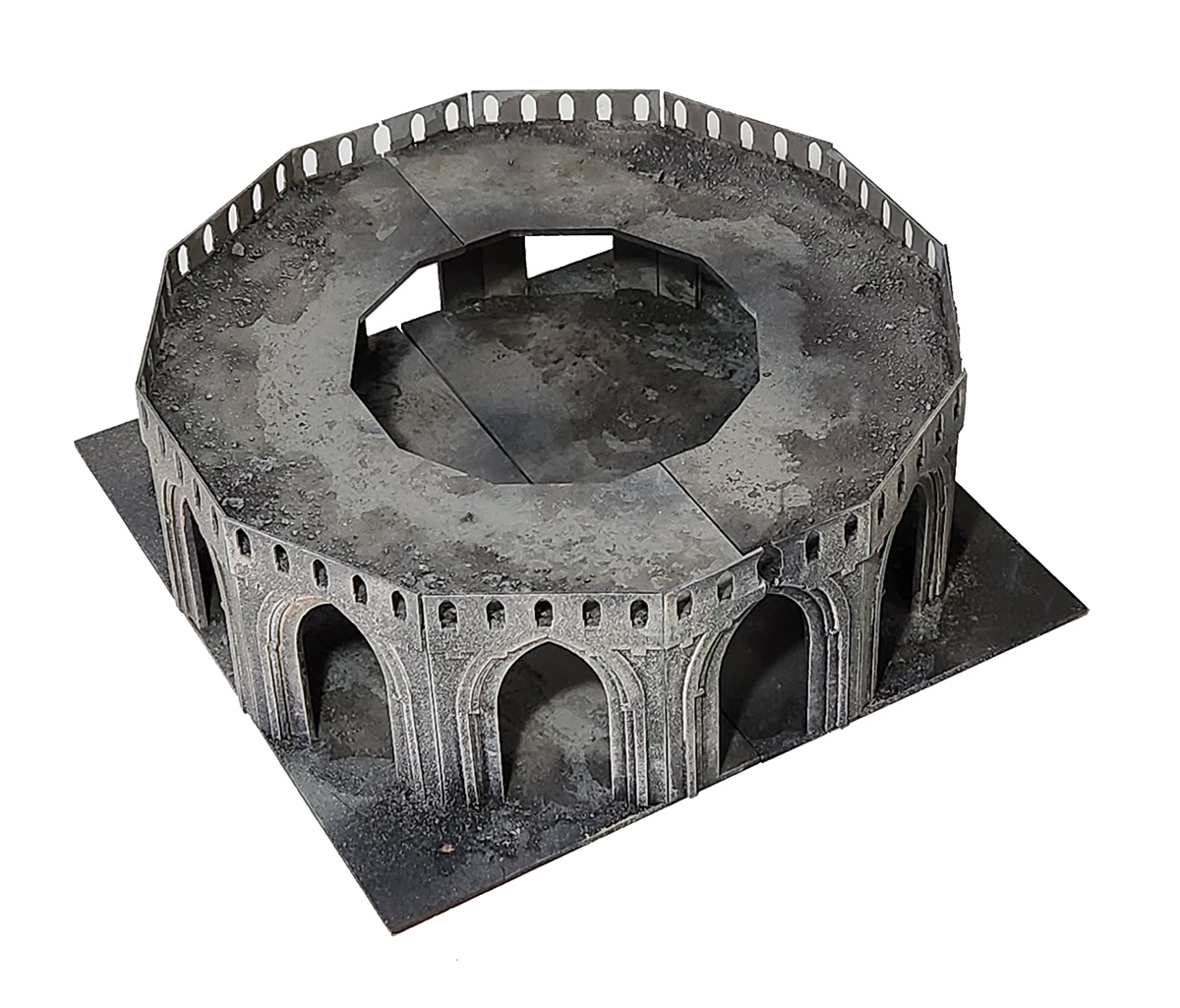 The half-moon pieces make a great arena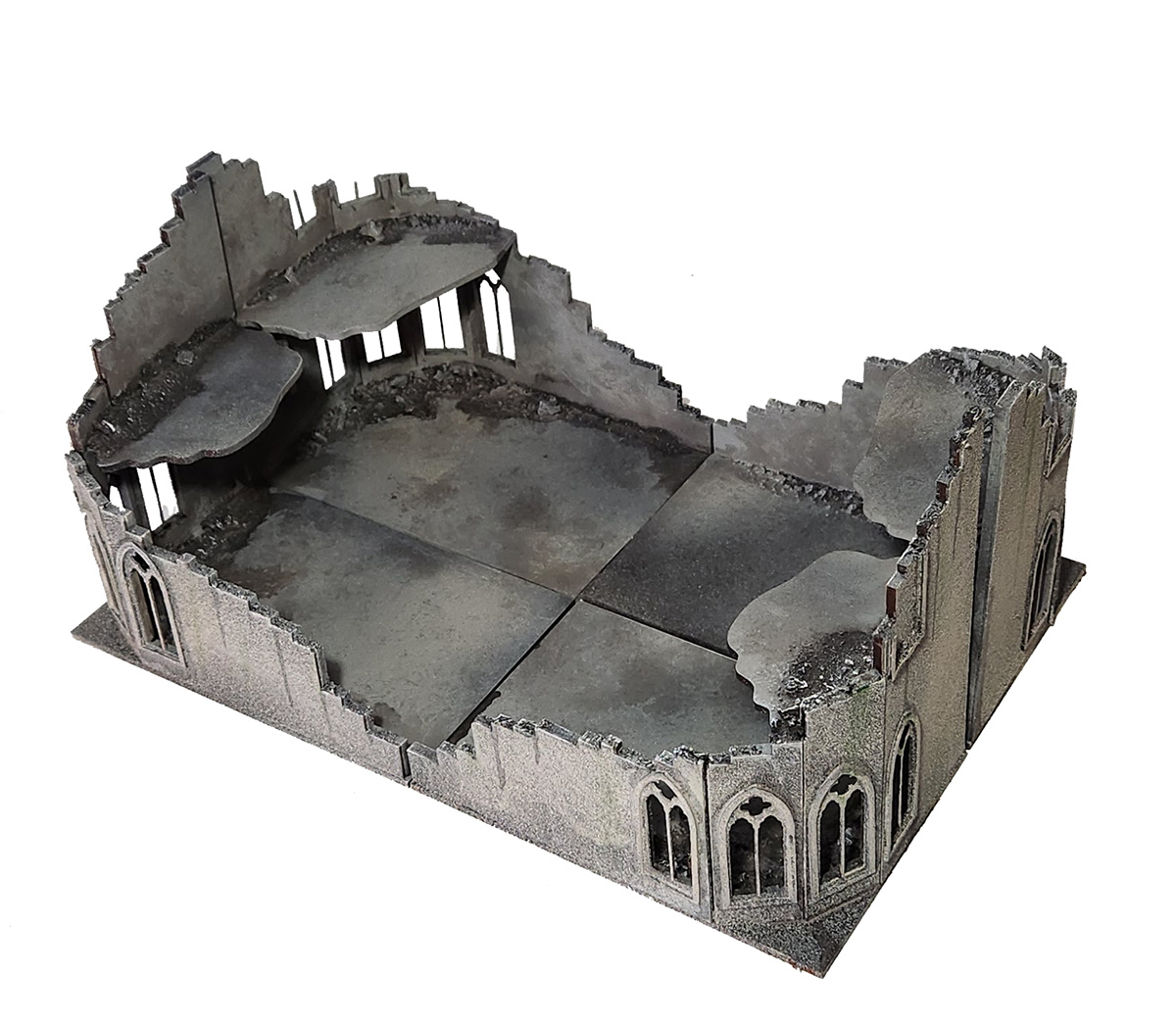 The small pieces fit together to make a nice ruined chapel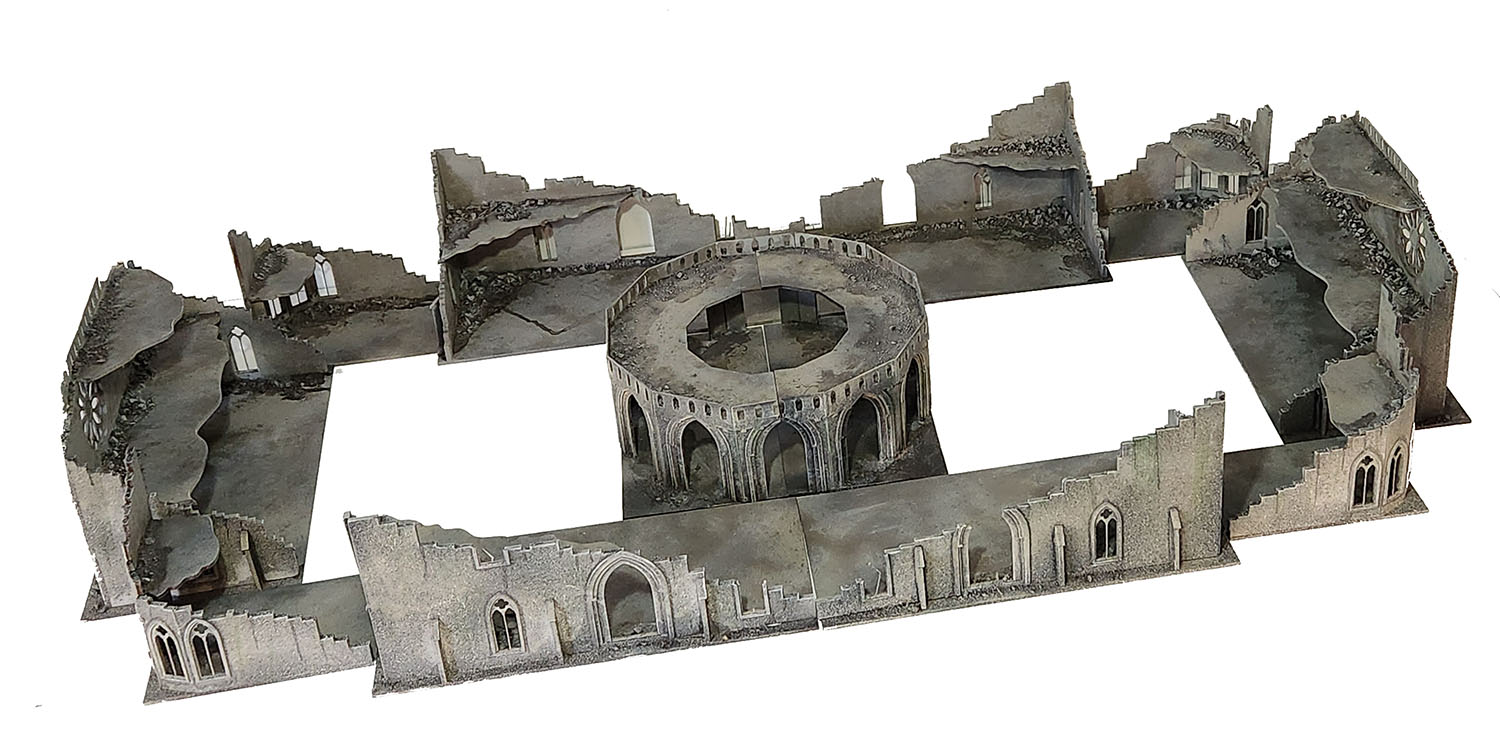 Or you can even use them all to create one enormous central cathedral ruin, perfect for a narrative game.
And the cost for this entire set?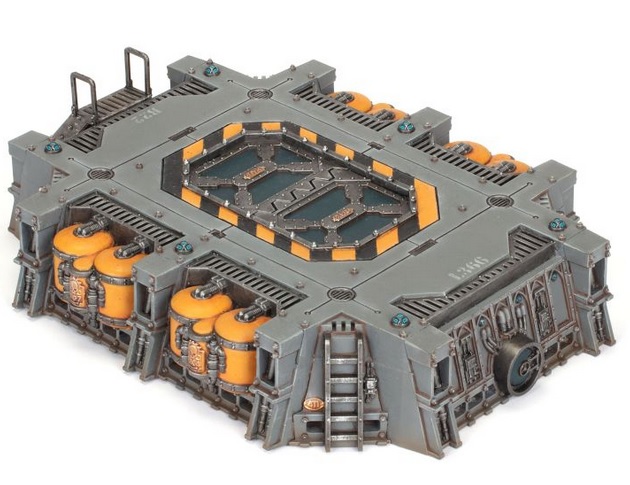 The whole set costs less than this one piece of GW terrain!

R960 for the basic set unpainted and unassembled
+ R300 to assemble
+ R350 to paint

Stop getting shot off the table in turn 1! Take back your destiny! Invest in some terrain!