We have re-released our shipping containers.
These are all 2″ x 2″ x 4″ and come in three varieties.
See them in the store here http://www.lasercutcard.co.za/shop/index.php?route=product/category&path=59_60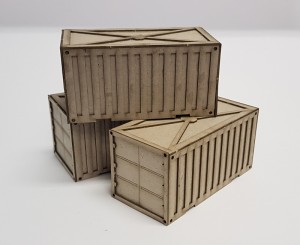 The standard shipping containers are a fast and cheap way to cover your board with containers. At $9.99 for 3 (and postage being $4.60 for up to three packs) this means that you could get 9 containers for only $3.84 each, landed cost.

The stacked containers is a faster way to get high LOS blocking terrain onto your table – each stacked container represents two standard containers stacked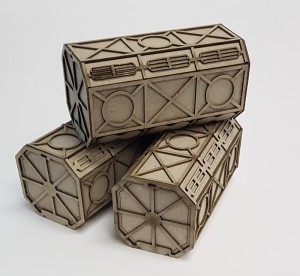 The sci-fi container is a set of 3 futuristic-looking containers