Understanding the postage options
Please click on the images to get bigger versions if you need
For estimated postage times, please click here: Estimated postage times
We basically offer two options: ship as letters, or ship as a parcel.
Each of these two options can be had with or without tracking.
Here's an example: Let's say that you order these products:
Futurehab 2
Containers (3)
Container site office
Container houses
Container shops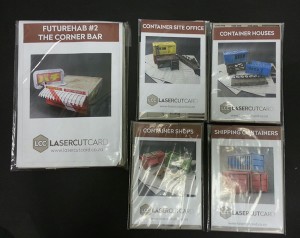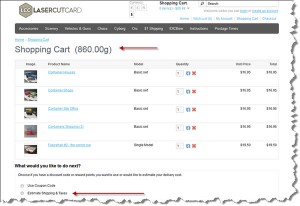 Your shopping cart will tell you that the total weight is 860g.
You then click ESTIMATE SHIPPING AND TAXES (at the bottom)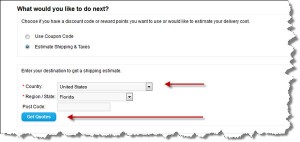 Here you enter your country and region and click GET QUOTE.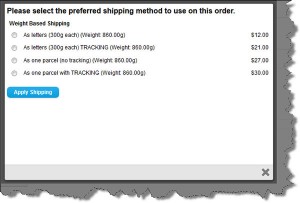 Normally, four shipping options will come up:
As letters (300g each)
As letters (300g each) TRACKING
As one parcel (no tracking)
As one parcel with TRACKING
Shipping as letters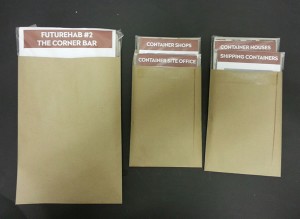 If you choose "as letters" then the order is broken down into 300g units and sent in plain brown envelopes.
PRO: Don't normally attract customs attention and even if they do, the value of the individual envelope contents normally is too low to classify as duties (and anyway we would not put an invoice inside… we can email that to you if you need it)
Con: Your order is sent in lots of bits and pieces and might arrive at different times. This can be mitigated by adding tracking to each item but that ends up expensive.
Shipping as a single parcel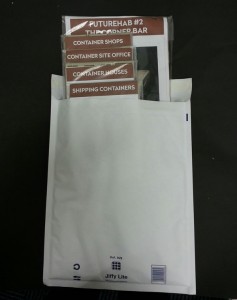 If you choose "as one parcel" then the entire order is put into one box / mail-lite envelope and sent in one go.
PRO: Adding tracking is cheap (as tracking is per parcel, not per item), everything will arrive at the same time. We mark the parcel as GIFT and don't include the invoice so most of the time this goes through customs without attracting duties
CON: More expensive
If you have any questions, please email us