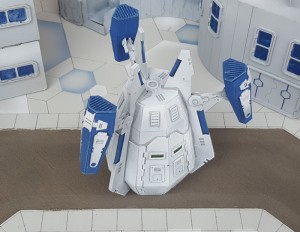 This is a model we have been working on for some time and are proud to finally release it.
The scendship is a high altitude VTOL vehicle capable of dropping down from orbit and then taking off and returning.
Since it can ascend and descend, it is… the scendship (thanks to Iain M Banks for the name)
It represents the safest and most economical way to
– drop your troops into combat from orbit
– escape from the top of your arcology before the assassins get you
– hop between theatres of combat delivering chaotic war engines and tainted troops (spikes not included)
The engine pods are mounted on swivels that can move, and feature locking pins in case the engines become loose over time.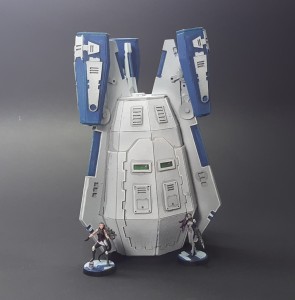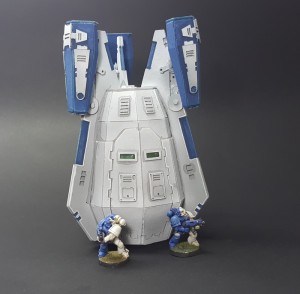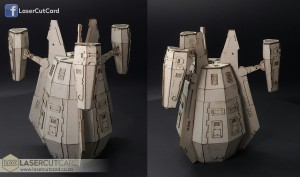 It is in the store here: http://www.lasercutcard.co.za/shop/vehicles/modern-vehicles/scendship
Finally, here is a comparison shot for size purposes