Where to begin?
This is our single biggest product release to date and there is a LOT to cover, so please bear with us.
Firstly, the Na-To Tractor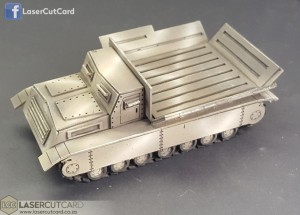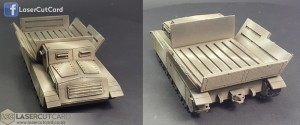 This is a modification of the Na-To chassis with wheel armour. A key point here (we will come back to it below) is that
the sides can fold flat
it has a tow hook on the back
Next – two new vehicle accessories.
The Servo Arm takes the drudgery out of the heavy lifting, and can be attached to any vehicle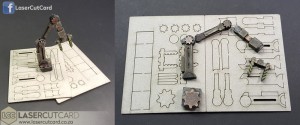 The Bulldozer Blade can be attached to the front or back of most vehicles (when at the back it can represent a recoil spade)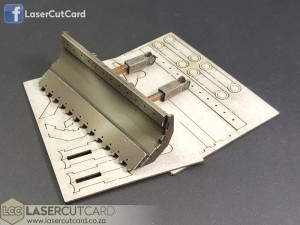 And now on to the main event… three new artillery pieces.
All the artillery pieces come with various barrels that can be swapped out between games.
The first artillery piece is the vehicle mounted artillery
This is just the gun plus a plate that can be glued onto the back of any flatbed (but which is specifically designed for the Na-To chassis or tractor)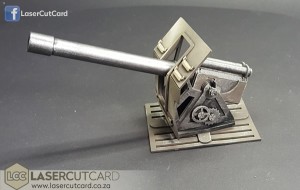 Here we see the first barrel option – the battle cannon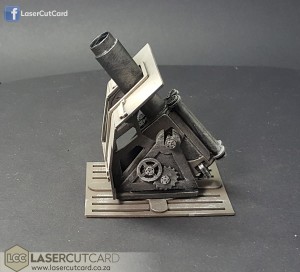 This is the siege mortar option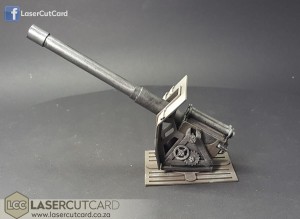 By combining the two we get a super mega big cannon
The next artillery piece is the fixed emplacement. This comes on a sturdy tripod mount.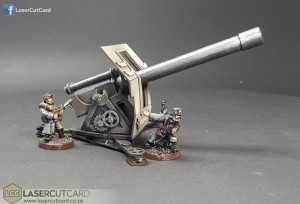 Again, all three barrel options are included in this kit
And finally – probably the best model we have produced to date – Big Bertha (the wheeled artillery kit)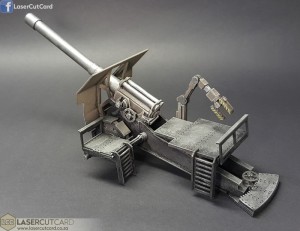 This is our favourite kit so far. It went through quite a bit of revision and input from a lot of people to get to this stage but the results speak for themselves.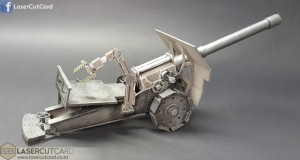 It comes with the servo arm accessory included and can be upgraded to include a Na-To tractor at a big discount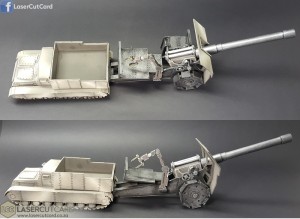 The servo arm is fully posable during building and it was very easy to modify the kit to show this dynamic loading scene.
I hope the pictures can do this model justice – please click on them for bigger versions.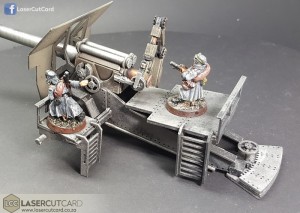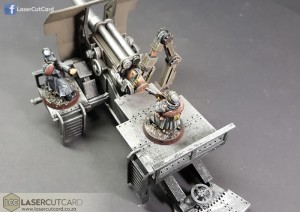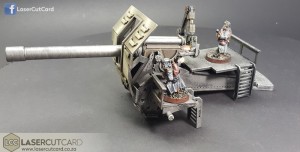 The artillery is in the store here: http://www.lasercutcard.co.za/shop/vehicles/artillery
The Na-To tractor is in the store here: http://www.lasercutcard.co.za/shop/vehicles/modern-vehicles
The vehicle accessories are in the store here: http://www.lasercutcard.co.za/shop/vehicles/vehicle_accessories