We have expanded the range of our futuristic buildings designed for Infinity that we released last week.
All these products are in the store here: http://www.lasercutcard.co.za/shop/scenery/infinity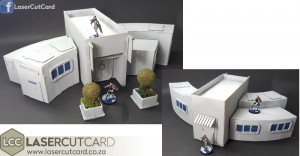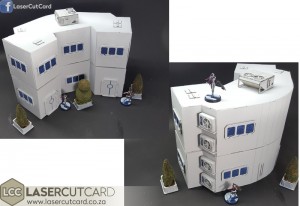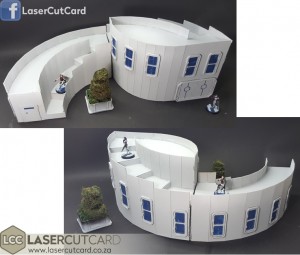 Bundle packs
First off we have some bundle packs, featuring doors, windows and buildings all together.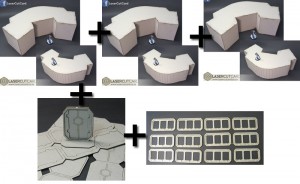 The round house bundle includes 3 round houses, 8 doors and 16 windows, all for only $16.53!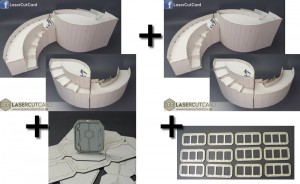 The comma house bundle includes 2 comma houses, 8 doors and 16 windows for $21.17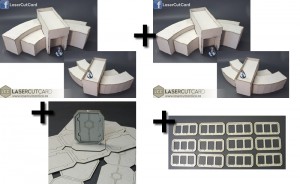 The arc house bundle includes 2 arc houses, 8 doors and 16 windows for $25.40
Objective markers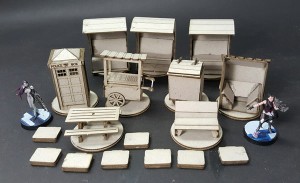 We have released a set of 9 objective markers for the ITS. All are mounted on 40mm bases. The set includes 8 briefcases to place somewhere on the base of the markers (otherwise why would anyone fight over a park bench?)
The set of 9 markers costs only $12.72
All these products are in the store here: http://www.lasercutcard.co.za/shop/scenery/infinity