This is something we have been working on for some time and are proud to finally unveil.
It is a range of buildings specifically designed for the "Infinity" game.
We also hope that they will set new standards in affordability, versatility and quality.
The basic buildings are beautiful shapes that can be combined to make lots of different layouts.
They do not feature doors and windows: plenty of manufacturers (including us) make these and using doors and windows from your favourite company will help tie these buildings into your existing table.
Covering an entire table with buildings should not cost an arm and a leg
The Round House
This is the simplest building in the range and also the most versatile. It can be stacked or staggered to provide lots of different alternatives.
If you have never built one of our card products before, this is the one you should try out. Until the end of March, we will ship you this building anywhere in the world for free!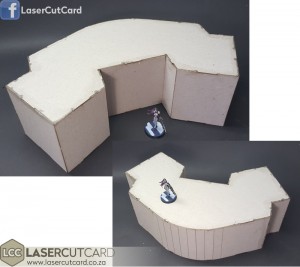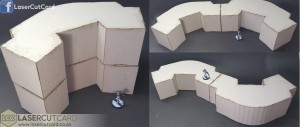 Here are some photos of the Round House combined with some of our DIY scenery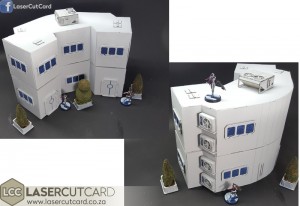 The Arc House
A multi-level building with gracefully swept wings, this was also referred to as the "bird house" earlier in development.
It too can be combined with itself to create numerous different configurations.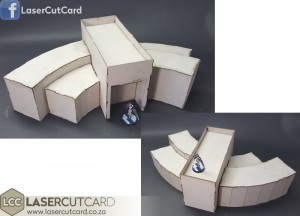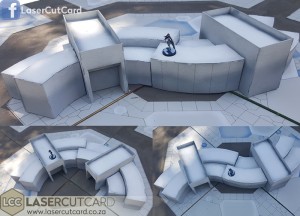 Here's the Arc House with some of our DIY doors and windows on it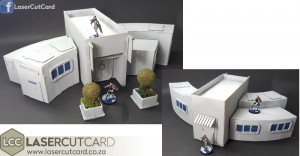 The Comma House
The largest of the three and slightly more complicated to build. This is truly a unique building that will draw attention on any table it is on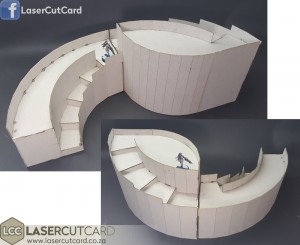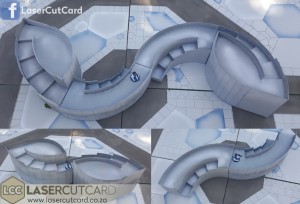 Here is the Comma House sporting some DIY doors and windows from our DIY range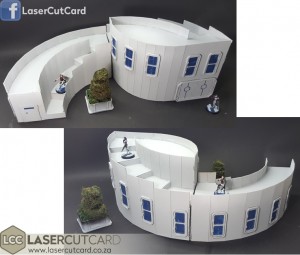 Costs
Round House: $10 and POSTAGE FREE UNTIL END OF MARCH
Arc House: $12 and Postage $4 worldwide
Comma House: $14 and Postage $4 worldwide
Covering a table has never been this cheap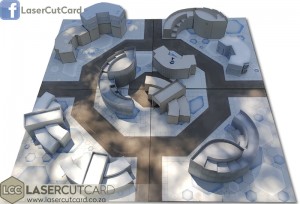 Round House x 5 = $50
Arc House x 3 = $36
Comma House x 3 = $42
TOTAL COST $128