The scratch-built warhound titan project continues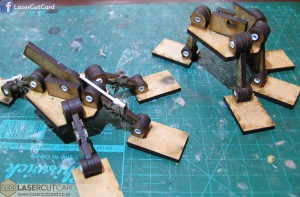 The second leg is under construction. I made some changes to the design of the foot for the second leg and as a result it has a far greater range of motion. The original foot (left) can only raise itself off the floor that high. The new foot (right) can lift itself really high.
Remember… the model is not intended to move once it is finished… making it posable like this is only so that it can be posed as dramatically as possible on its base. The idea is that once it is posed, all the joints will be glued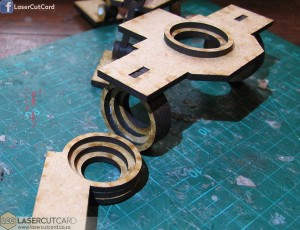 The hip connectors.
Those concentric rings are sized for the widgets that come inside a can of Guiness. Problem: I have no widgets. Solution?