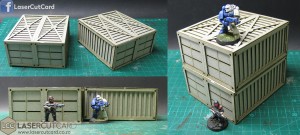 Container Box Set test cut
This is basically a set of 4 containers in sets of two, joined together. It will complement the stacked containers and the set of three single containers and provide a cheap and easy way to set up an entire board with containers.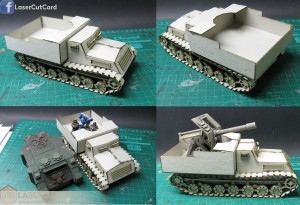 Na-To test cut 1
The Na-To was an Imperial Japanese Army tank destroyer designed in the closing stages of WW2.
We like the shape as a generic tracked transport and so are having a crack at it.
The basic test for the Na-To turned out quite well. This is the basic shape with no detailing – that can come later. Assuming that we are aiming for 1/48 scale, this cut is substantially bigger than the "real" one – it is aimed at wartrakk size. The bin on the back is also a lot wider than the real model on account of WAAAGH.
The next version will test an accurate 1/48 scale one with a slightly different track system but so far, so good.