The Na-To was a late addition to the WW2 arsenal of the Empire Of Japan. It was intended as the carrier for the Type 5 anti-tank gun and was meant for the final defense of the home islands.
The war ended before it went into production but we kind of love the ugly little beast and so it is resurrected here as a generic tractor.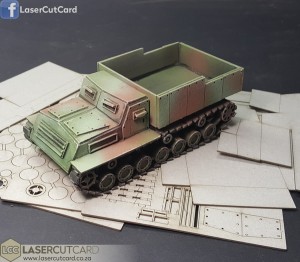 The standard model is really easy to put together and is a great basis for your own conversions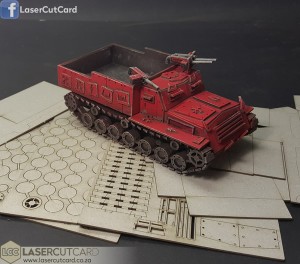 It can be bought with the "orc" upgrade set for an additional $4… this includes a set of orc glyphs and a set of our heavy machine guns.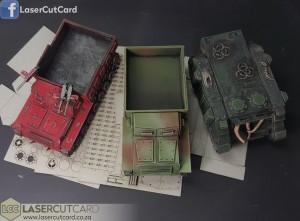 The model is scaled fairly accurately to 1/48 scale and as a happy coincidence, is perfect for 30mm wargames systems.
See it in the store here: http://www.lasercutcard.co.za/shop/vehicles/na-to-chassis