We've added a new container set to our collection – the "container box" set. This is effectively two of our standard containers, side by side.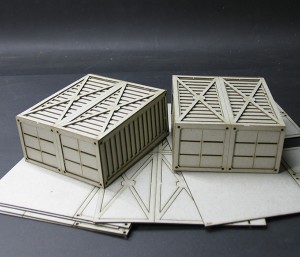 This completes our Core Container range, which comprises set of 3 standard single containers, the "container stack" (two standard containers on top of one another) and now the "container box".
The stack and box sets are $14.95 each and the standard set of 3 is only $15.95 but you can now get all three of these core sets in a single bundle for only $34.95 – saving 25%!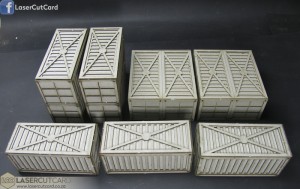 All the container options are available here: http://www.lasercutcard.co.za/shop/scenery/shipping_containers