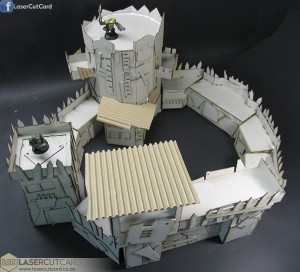 This is something we have been working on for some time and it is almost ready.
It is a set of modular structures to form a a fort made from scrap materials.
It is intended to sit in the middle of the table and function as a focal point for the table and also as something that will block LOS.
The components
The Bastion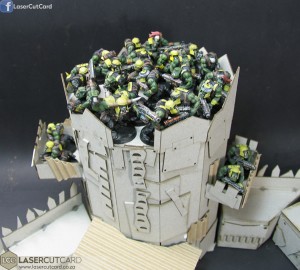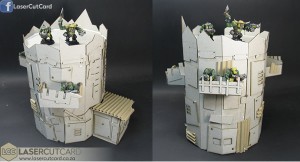 The bastion is a large tower with small attached outbuilding. It has three balconies that can each accommodate two models on a 25mm base.
The Gatehouse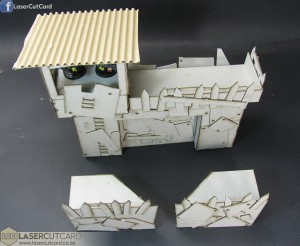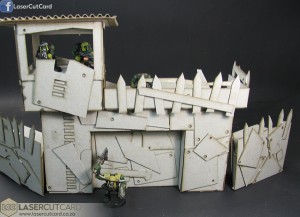 This is a large gate structure with attached tower, plus two short walls. The gate is not attached… you can leave it off or on.
The Tower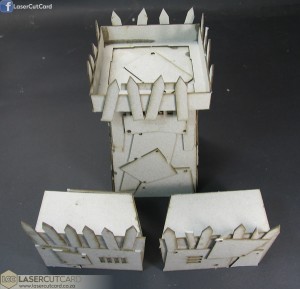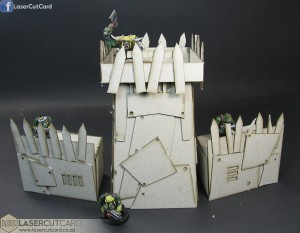 The tower comes with two short wall sections as well but these have a slightly different angle to them. Perfectly square forts are just not on.
The Wall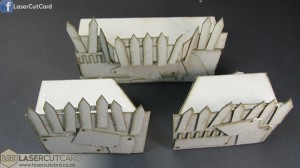 The wall set has two short walls and one long wall.