Durban hosted it's first gaming convention in a while over the weekend of 10-12 April 2015.
Icon By The Sea, co-hosted by The Outer Limits and The Unseen Shoppe, surpassed all expectations.
We had an absolute blast and will definitely be back next year.
Thanks to all the gamers and exhibitors that came down from Joburg and up from Cape Town to support it!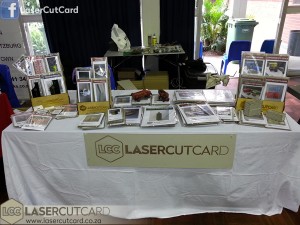 LaserCutCard was there as an exhibitor and to support the Warhammer 40k tournament, for which we supplied all the scenery.
But exhibitor stands are boring. The gaming tables were awesome though.
Icon By The Sea 2015 Gaming tables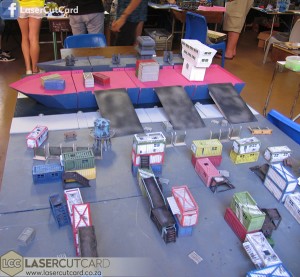 The container docks table was a highlight of the tournament. Apart from featuring plenty of examples of our shipping container range, it also featured a container ship AND an escort destroyer. The destroyer had three basilisks on it, each of which could be fired once per game.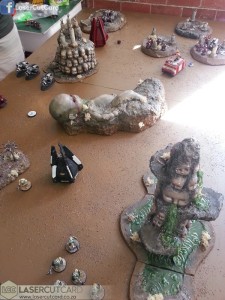 The Nurgle table featured a large number of disturbing baby heads, showing that cute little dolls can be way way creepier than skulls.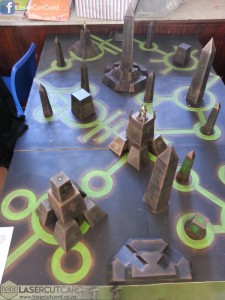 The Necron table represented the surface of a world totally given over to a data matrix and featured an example of every single item in our Cyborg range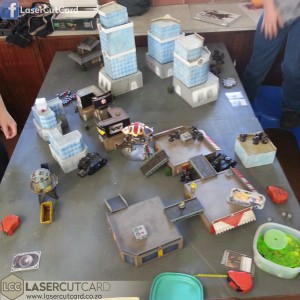 The "Infinity" table represented something unfamiliar to most 40k players: unruined buildings. It had all our Futurehab range on it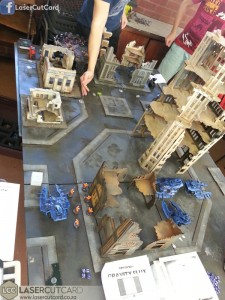 The art deco ruins table was a big favourite with all the players, being dominated by a huge skyscraper that had special rules attached to it. This used multiple versions of our art deco ruins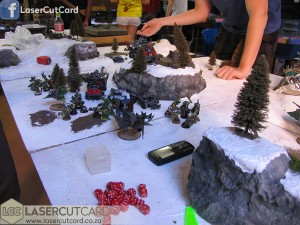 The alpine table represented a 40k version of the Ardennes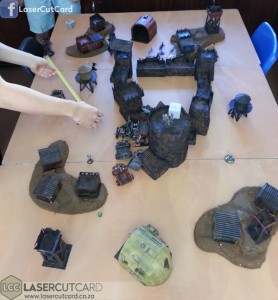 The ork table used all of our existing Orc range as well as our soon-to-be-released orc fort.
Icon By The Sea 2015 gameplay shots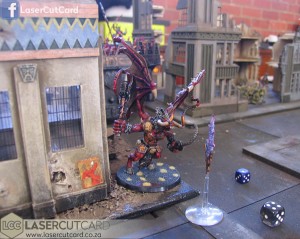 A bloodthirster advances through the ruins of the art deco city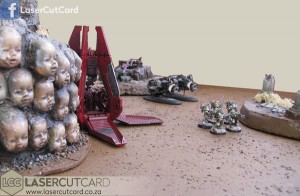 Members of the Dark Angels first company make their way tentatively into the rotten landscape of Nurgle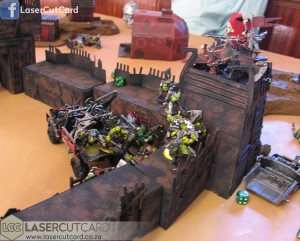 The orks decide that the dark eldar have no place on their fort
Icon By The Sea 2015 Painting competition
Unfortunately I did not get to photograph all the models – only these four. Still – they are stunning.
Click on the images for larger shots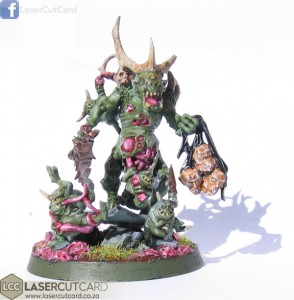 Plaguebearer by Kate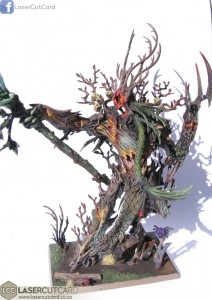 Tree guy by Andreas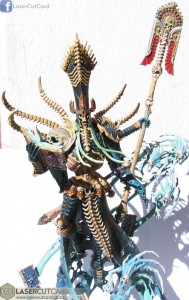 Nagash by Andreas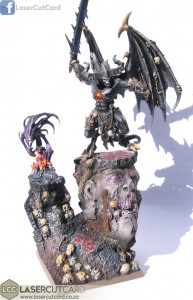 Belkor by Andreas