This was the first model we made that incorporated materials other than card. The heavy artillery piece is a mix of card, MDF and plastic tubing.
We don't normally carry these in stock – rather we make them to order. Someone recently ordered several and I took the opportunity to have a few extras cut.
We now have five of these in stock.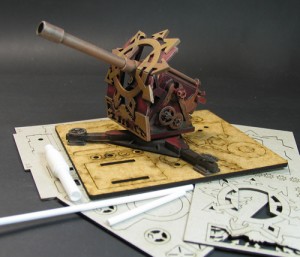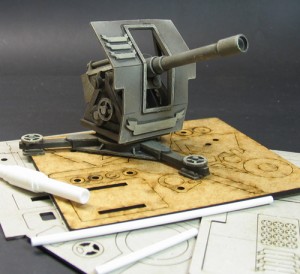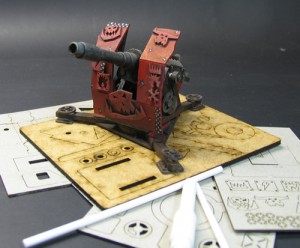 The kit has a standard frame that is customised with a faction-specific shield. We have three of each faction shield in stock – ORC, CHAOS and IMPERIAL – so although we have five pieces in total, we can only do three of each faction.
They are fun to build and look great on the table… so if you need some extra firepower, why not give them a try? http://www.lasercutcard.co.za/shop/vehicles/heavy-artillery