FutureHab #3 – office block – Beta tests (with paint)
I had four of these cut to test the paint and the scaling and to check the build quality. These picked up several minor issues which have been resolved in the next version. Painting these four also highlighted some bloody irritating design components that I have sorted out for the production version.
Overall I am very happy with this but will be a lot more happy once I have test built the next version.
But wow… put four of them together and it is almost a table by itself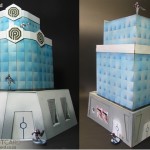 Front and rear views.
This will be the standard kit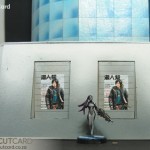 Ground level view… to show the height of the ground floor.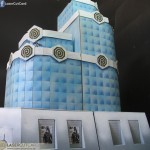 Street view
We will be releasing an add-on kit comprising two of the large central layers so that you can create truly epic skyscrapers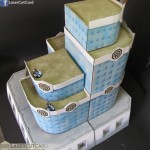 Futurehab 3 set of four
So many options here for gaming!
Update!
The latest test cut for this includes these improvements:
Doors on each of the landings
Elevator access on the roof
Strip lighting around the rear doors
Better detailing on the "glass" panels
Internal bracing on the bottom floor (not shown)