We've been asked several times to look at doing 10mm scale buildings for games like Dropzone Commander and we've finally decided to give it a try.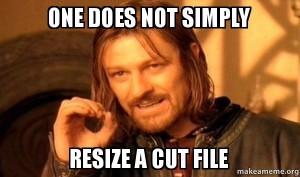 These are early tests. These are the straight 28mm scale files shrunk down and cut. There are huge gaps or overlaps as the 28mm files were carefully balanced to take into account the thickness of the card, which is now hopelessly out.
Nevertheless, I think these show that we have something we can contribute to the 10mm arena – all we need to do is recalibrate the files.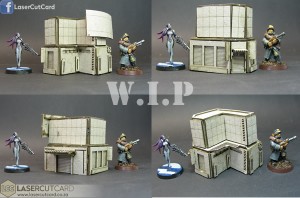 Futurehab #1: the shop (see the 28mm building here: http://www.lasercutcard.co.za/shop/scenery/futurehab/scifi-store)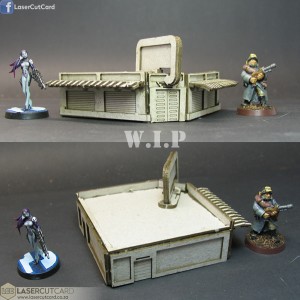 Futurehab #2: the corner bar (see the 28mm building here: http://www.lasercutcard.co.za/shop/scenery/futurehab/corner-bar)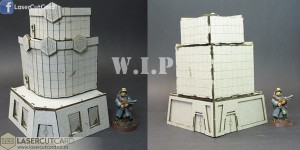 Futurehab #3: office block (still in testing – http://lasercutcard.co.za/2015/02/futurehab-office-tower-wips/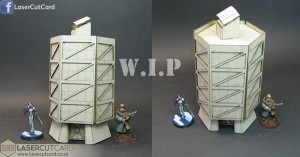 Futurehab #4: office tower (still in testing)