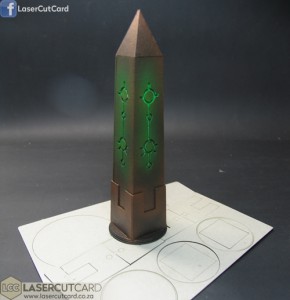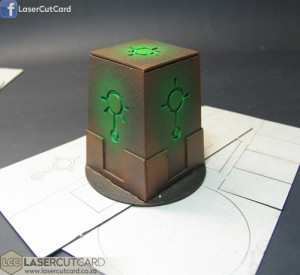 Two "new" models for release today, but they are part of a bigger picture. The models are a new version of the obelisk, and a version of the sentinal with no crystal.
These are part of a new category of product called "$1 Shipping", which has been created on the web store here: http://www.lasercutcard.co.za/shop/one-dollar-shipping
The idea is to get people that have doubts about card (or doubts about ordering from a country as scarily as far away as South Africa) to give us a try.
So spread the word…. we will gradually be moving as many of our existing products into this "$1 shipping" category as we can.