This week we release two new projects, part of our "urban scatter" series.
You can see all our urban scatter items in the web store here.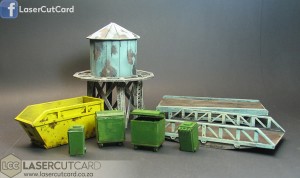 This is intended as a range of smaller items to block line of site or maybe serve as objectives or waypoints. At the very least, they will give some handy cover, especially on rooftops.
First off are the medium bridges.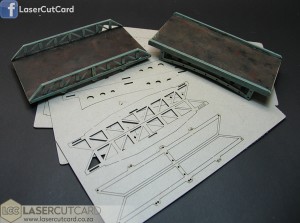 There are two of these in a pack, each with a slightly different design. These are intended to span gaps between your existing buildings or else serve as ramps up onto them. They can accommodate bases up to 60mm wide and will span a distance of 130mm.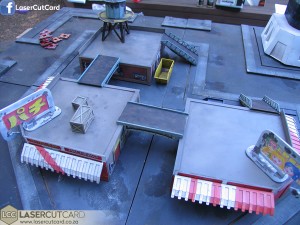 Then there is the water tower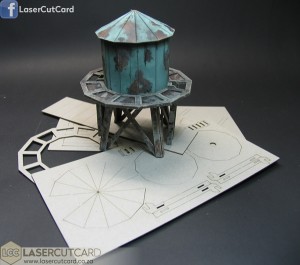 This is intended for rooftops – to break line of sight across the table especially against very tall models like Giant Walking Robots and flyers.
It can be built with or without the walkway (in case the purist in you feels the walkway is too unrealistic)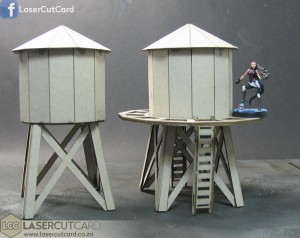 The walkway is a tiny bit smaller than a standard 25mm base. The reason for this is we wanted the kit to fit into a DL envelope, meaning worldwide postage is only $1 per pack. This flat postage rate is the same for all three of the urban scatter kits – only $1 worldwide.
If you've never used our products before you might think that because they are made of card, they are not strong. Trust us… this is simply not true.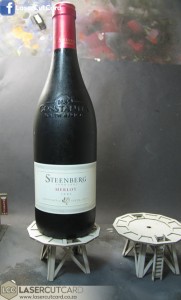 Prices as at January 2015
Urban Scatter dumpsters – $5.50
Bridges – $7.50
Water tower – $7.50